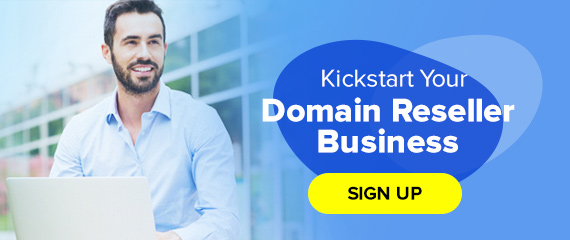 With a surge in demand for quality web hosting services, Reseller Hosting has evolved as a lucrative business option. As a Hosting Reseller, you buy Reseller Web Hosting from a parent company, create smaller packages, and sell them under your brand name in the market. The initial investment is minimal, and you have a great opportunity to create a steady source of income or even establish a profitable hosting company. However, since your packages are based on the resources purchased from the parent company, it is important to buy the best Linux Reseller Hosting plan (or Windows if you prefer), to create a profitable business.
If you are planning to start a Web Hosting Reseller business, then here are some tips to help you select the best plan.
As the performance of your plans is based on that of the parent company, you must choose the perfect Reseller Hosting plan for your business. Let us see how –
The Control Panel Is Important
Web Hosting Resellers have to monitor and manage several hosting accounts. Therefore, a control panel that helps them manage the end-users efficiently is essential for a successful Reseller Hosting business.
Value-Added Features Based On The Needs Of Your Target Market
Most Hosting Resellers find it highly profitable to target a specific segment of the market than all website owners. This allows them to focus their marketing efforts and rationalize the costs. It also allows them to customize the hosting plan to suit businesses from the target segment. Sometimes, your potential clients might be looking for specific features and services from their hosting plan. Hence, it is important to assess their requirements and find a plan that offers the said value-added features and services.
White Label Hosting
When you purchase a Reseller Hosting plan, the White Label feature allows you to create packages under your brand name without any mention of the parent company. This is an essential feature as it allows you to approach the market without any prejudices against or expectations from the brand.
Domain Reselling
Since the web hosting industry is highly competitive, while reselling web hosting services, most Hosting Resellers try to maximize their revenue. Since every site needs a domain name, resellers often include domain reselling as a part of their service package. This helps in adding another service and creating an opportunity to earn better returns.
Performance Of The Parent Hosting Company
Analyze the performance of the company's services before deciding to buy a reseller plan. Try to talk to some existing resellers if possible or look for reviews online. The hosting company should offer high performance, top-notch security, scalability, and reliability with its reseller plans.
The following video also lays down the tips to select a good Reseller Hosting plan:
Summing Up
Remember, the online world is relentless in abandoning websites that do not meet certain performance benchmarks like fast-loading webpages, maximum uptime, etc. Hence, when your clients trust you as the hosting provider for their sites, it is important to understand the responsibility bestowed upon you. Ensure that you follow the tips mentioned above and exercise due caution before buying the Reseller Hosting plan. Good Luck!