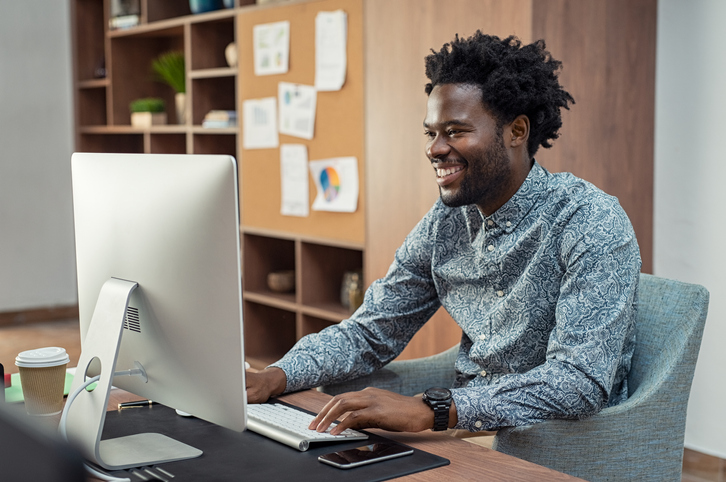 In the professional world, there are a lot of things to know how to do. One of those things, on occasion, is knowing how to pick out the right SAP Ariba consultant. It might not seem like such a big thing, but it can make a world of difference. 
Just like with any company in any industry, there are some really good consultants that will make your life a lot easier, while there are also some consultants that will make you feel like you just wasted a whole lot of time and money. 
Obviously, we'd all prefer to deal with the prior. Getting your money's worth in any professional venture ensures that you're getting the highest return on investment possible. That's important if you want to make sure that you can keep money flowing back into your company, and you definitely want that.
There are a few things that you can look out for in a consultant that can tell you if they're worth your time or not, and a few methods to ensure that you're getting the full picture before you even sit down with them to discuss their rates and services. 
Today, we aim to help you get a better idea of what you should be looking for and where you should be looking for these things so you can be sure that your consultant will help your company as much as humanly possible. Hopefully, by the time this article is over, you'll know how to spot a good consultant from a mile away. 
What Does a Consultant Do?
Before delving into how to find a good consultant, let's make sure that everyone reading understands what a consultant does. This will help you a lot during your search because you'll have a better idea of what to expect from the person or company you end up hiring. 
Now, keep in mind, different consultants do different things. There are different packages that can be purchased and different firms offer different packages. That can have a huge impact on what your consultant will actually be willing to do. 
Because of that, we won't be able to give you exactly what your interaction with a consultant will look like, but we can give you a general outline of what the average consultant package will get you. Just, remember that what we say doesn't supersede what a consultant says they'll be willing to do. 
If a consultant doesn't offer what you're looking for, find a new one that will unless what you're looking for is beyond the scope of what a consultant would do. In that case, find a different contractor that can help with that. 
With that in mind, here's what an average consultant that specializes in SAP Ariba will do for you:
Take a look at your current S2P process. 

Find ways to optimize the process.

Help integrate SAP Ariba into your company. 

Assist with getting everything set up in the best possible way within the software.

Teach you and any authorized personnel within your company how to use the software.
Sometimes the consultant will do less, sometimes they'll do more. As we mentioned, it depends on a lot of factors. The consultant will be able to give you a better idea of what their willing to do and what price they're willing to do it for. 
Ask the Right Questions
Out of all of the ways to find out if the consultant you're talking to is good, one of the best is to ask the right questions during the negotiation process. This will ensure that you're getting all of the information that you need to be sure that they're a good fit. 
Remember, you're not just trying to find out if the consultant is good at their job, but also if they're able to provide the services that your company is looking for. You'll be able to get the answer to both of these questions during this part of the process. 
You will need to do a bit of research first in order to be sure that you know what you're looking for. It's hard to tell if the person you're talking to is competent unless you know what they're talking about. For example, odds are if I told you that a major musical chord is I IIb VI, you wouldn't know if I was right unless you knew music theory. 
So, what kind of questions are the right kind of questions to ask your potential consultant? Here are a few examples:
Ask questions about their specialty. 

For example, if they specialize in S2P, you'd want to ask them complicated questions about S2P.

Ask to see their portfolio.

Most consultants will be able to show some kind of portfolio that at least shows the clients they've helped with some metrics to show the impact their help had.

How long they've been doing consulting and what their level of experience is. 

This is important because it will give you a clue as to exactly how much they know about what they're doing.

 What services they offer and what their pricing is.

This will help you be sure that you're aware of what you're getting yourself into in general.
Getting this information up front is incredibly important because it allows you a chance to see exactly what the specific consultant is able to do for you. Once you have that information, you can decide if they would be an asset for your company or just another money pit. 
Think of your meeting with the consultant as a sort of interview. You're interviewing them to see if they would be able to do what you need them to, and they're interviewing you to make sure that your company is one that they'd want to work with. 
This part of the process is incredibly important for ensuring that you're getting someone that's going to be good for your company. If neither the consultant nor your company makes a good impression, you can always move on to the next one. 
Find Outside Sources
Here's a strategy that largely goes ignored by people. Asking and looking around for other people's opinions. It might seem like a kind of risky strategy, but it's not and it pays off really well if you ask the right people. 
Firstly, you can check with people that could potentially use the same consultants and ask for their recommendations. If you ask someone that's already used consultants, they'll probably at least be able to point you in the right direction for a good one you can use yourself. 
This is especially true if you happen to have friends that run companies. Friends are very likely to give good recommendations and companies that you have a history of doing business with are usually pretty good about it, too. That is, assuming that they have recommendations.
Networking events are also a good place to find good consultants. You can meet with other people from your industry and ask them what they do that works and doesn't work. You might even be able to meet a few good consultants while you're there. They do have to exist within your industry as well, after all. 
Networking events have all sorts of other benefits that we won't have time to cover in full today, but if you get the opportunity to attend an industry networking event we would highly recommend it. This tactic can also work on professional networking sites like Linkedin.
In fact, LinkedIn is another great place to make sure that you're getting good consultants. Odds are, any consultant that you're speaking to will be on LinkedIn, and if not, companies they've worked with probably are. That makes it really easy to track down honest reviews.
Of course, not everyone will respond to a random person messaging them to ask for reviews of a consultant they haven't worked with in months or years, it can still be worth a shot. Some people will be more than happy to tell you about their experience with the consultant. 
In a lot of cases, if a consultant did a good job they'll come with their own reviews from previous clients, making finding this information that much easier to come by. Finding what previous clients have had to say about the consultant will give you a lot of big hints about the quality of their work. 
Getting a Great Consultant
Your company deserves to get the best help it can afford when you decide that it needs it. Fortunately, there are plenty of people out there that are willing to lend their expertise for a fee. There are so many of these people that you have no shortage of options. 
Getting a consultant for SAP Ariba implementation can make the entire process that much easier for your company. Having someone that knows what they're doing on your side can make everything go that much more smoothly for your company in general.